Home > Lebanese Cuisine & Recipes > LebGuide's iOS & Android Apps
Introduction | All 100 Lebanese Recipes | iOS & Android Apps | Press Corner & User Reviews

*** LATEST NEWS: LEBGUIDE'S "100 LEBANESE RECIPES HD" IS NOW AVAILABLE ON IPAD ***
*** LES "100 RECETTES LIBANAISES HD" DE LEBGUIDE SONT MAINTENANT DISPONIBLES SUR IPAD ***
Top rankings in "Food & Drink" section in the Stores: #1 in Lebanon, #4 in France, #5 in Venezuela,
#11 in Germany, #14 in UAE, #14 in Paraguay, #21 in Australia, #52 in Canada, #71 in USA, #82 in UK...
Taste Lebanese Cuisine
with LebGuide's iOS & Android
100 Lebanese Recipes apps!

Use this app and bring the delicious taste and richness of the Lebanese cuisine to your home - enjoy 100 of the finest Lebanese recipes and experience the flavor of the Middle-East. The huge variety of dishes includes among others traditional salads, starters, meat, chicken, fish and vegetarian dishes as well as famous desserts. It will allow you to prepare typical Lebanese menus and surprise your family and friends. All recipes are decorated with high quality pictures to give you an upfront idea of what you are about to cook.
MAIN FEATURES
Browse recipes by category and name
Check out recipes through overwhelming pictures
Search by name, description & ingredients
Mark and retrieve your favorite dishes
Comment online on the recipes (*)
Read the community comments (*)

Sing & cook with LAMICE "Summer Days"
Listen to the recipe title in Arabic with KEEFAK (*)
Print the recipes on your wireless printers (*)
Calculate and convert different liquid or fixed units
Browse a wide glossary of cooking terms
...
(*) Available on iOS: Coming soon on Android too!
SCREENSHOTS OF THE IOS APP
Click on the thumbnails for full-size screenshots!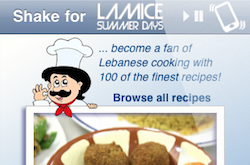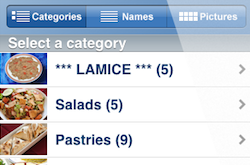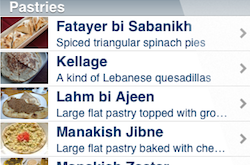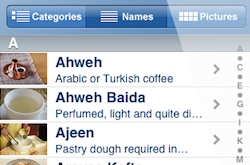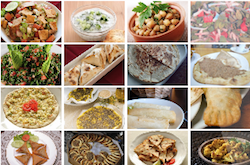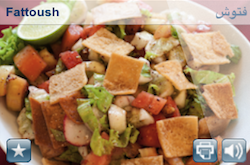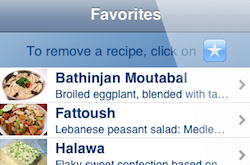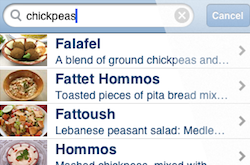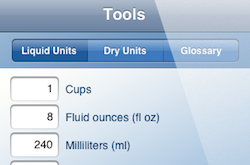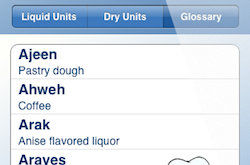 Check the videos about the English, French, German, Spanish and Arabic iOS apps on YouTube!
SCREENSHOTS OF THE ANDROID APP
Click on the thumbnails for full-size screenshots!